Discover more from UmmahArchive.org
A rich media archive dedicated to Islamic Knowledge, Exegeses, and Thought. I am striving to compile as much authentic knowledge in Islam in these archives. We call to the Qur'an & Sunnah, and the way of our righteous predecessors.
Chinese Qur'an Manuscript from 1498 during the Ming Dynasty
It was written in Tshangan (Xi'an) and currently resides in the Asian Art Museum in San Francisco, California.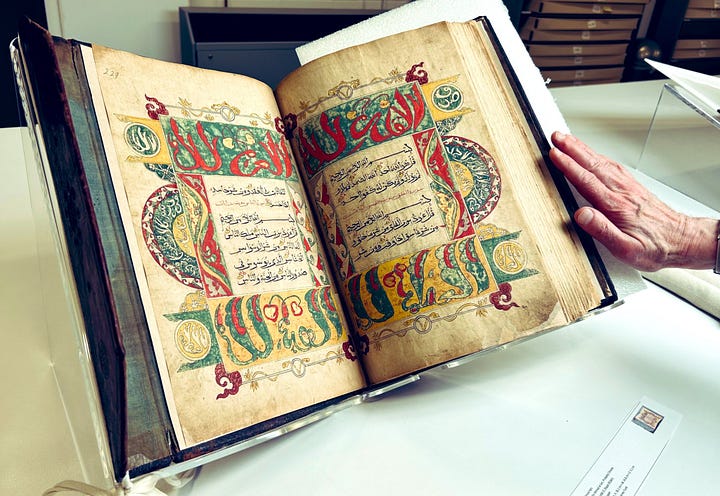 It is formatted of entire Qur'anic text in one volume, and not a separate 30 volumes by ajza'. There are 17 lines to each page. The artistic detail1 on each page is of a uniquely Asian influence.2
1
Images are sources from https://twitter.com/CellardEleonore/status/1617727397956288512
2
http://asianart.emuseum.com/